Kevint143 - 12 / Mar / 2023
Full Moon Overnighter Project: Salton Sea!
Bike pack the Salton Sea with us!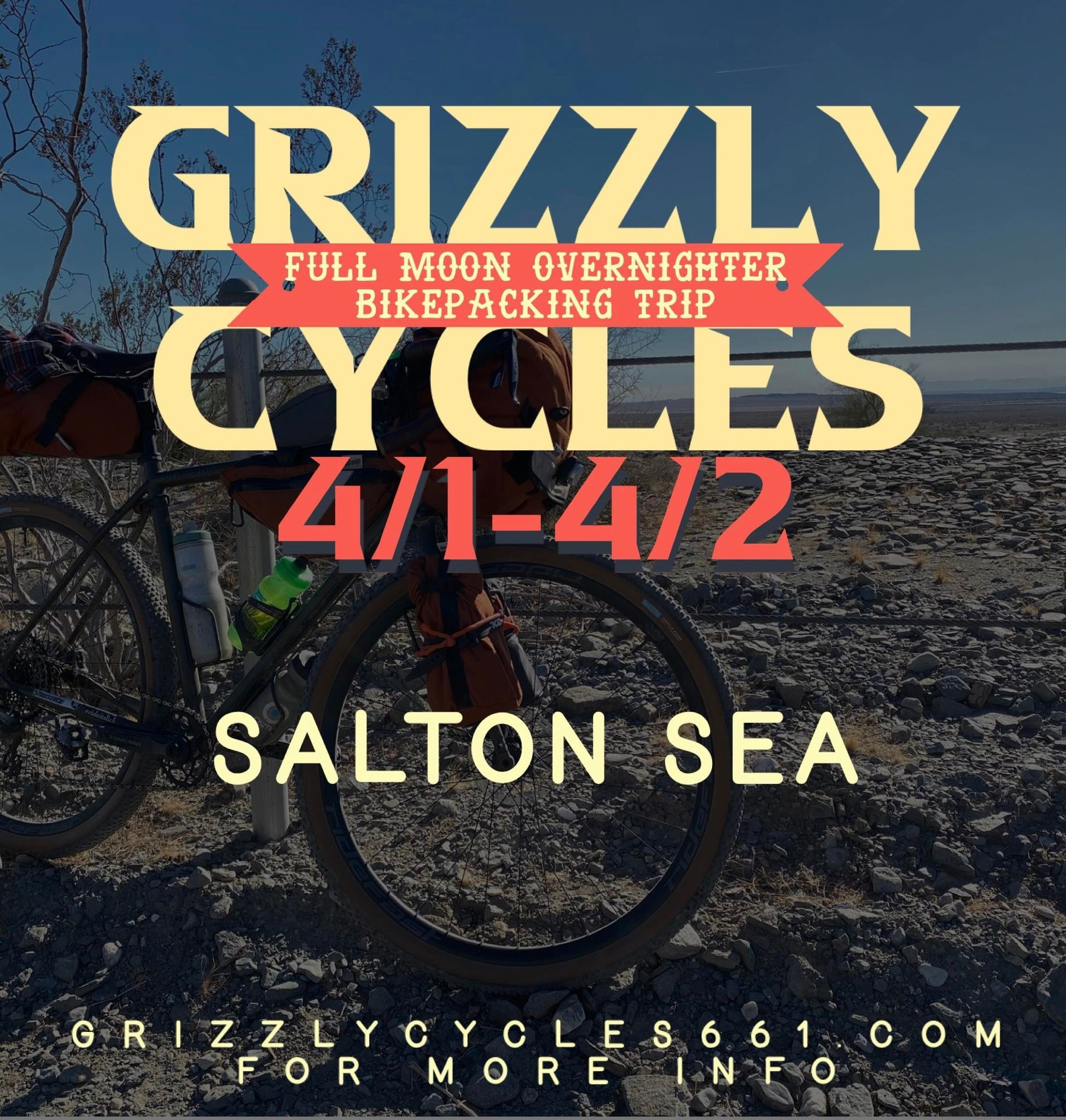 Join us for our April Full Moon Overnighter! For this trip we will be heading out of town and down to the Salton Sea so RSVP will be needed to accommodate carpools. With predicted tempts to be in the low 80s this should be the perfect time to go see somewhere new! Being an out of town ride we will be leaving Friday evening and camping 2 nights instead of just one. The route will follow along the Coachella Canal and take us to Slab City where we will spend Saturday night. Sunday we will head back with a stop at Bombay Beach for lunch before we ride along the North East side of the Salton Sea!
In an effort to take as few vehicles as possible we are asking that you RSVP to [email protected] with the subject "April Bike Overnight RSVP"  to arrange carpools. Carpools will be leaving Bakersfield Friday (3/30) evening and parking at the Boys and Girls Club in Mecca, CA (91391 66th Ave, Mecca, CA 92254). If you have a vehicle capable of taking at least 4 bikes and people and are interested in helping with carpools please include that with your RSVP e-mail. From there we will ride approximately 10 miles to camp near Painted Canyon Trailhead( Not Mapped).
If you do not wish to camp 2 nights please make your own arrangements to meet us along the route Saturday morning.
These rides are 100% self supported and have no SAG support. You are responsible for yourself and your bicycle/gear.